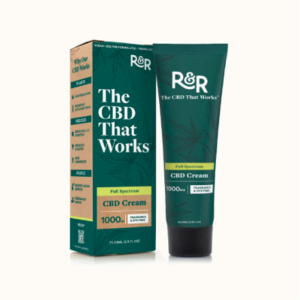 CBD Cream Full Spectrum
Introducing an updated formula for the award-winning 1000mg CBD Cream!  It is fully Vegan and rubs in much easier, allowing for better targeting and absorption to areas of need.
This Cream delivers high-performance relief with maximum effect.
* It contains ingredients like Arnica Montana, MSM, Calendula Flower, and Jojoba, which are combined with our proprietary blend of Full-Spectrum hemp extract. It excludes artificial fragrances, menthol, eucalyptus, or dyes to ensure it can be used anytime, anywhere!
Each quarter-sized amount delivers roughly 33.33mg of CBD and over 4mg of minor cannabinoids (THC, CBG, CBC, CBDv, CBN, CBL). Each tube should last over 30 days with daily use.